Welcome to Engravables! #1 Trophy Shop in Valpo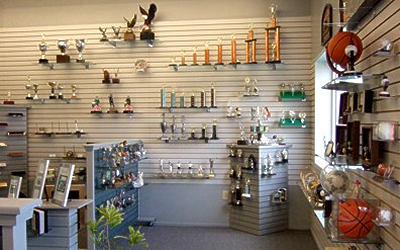 Engravables is a full service engraving shop located in Valparaiso, Indiana for over 25 years.
We offer a full range of products; including awards, trophies, plaques and signage to serve the needs of our community. Whether you are a small or large business, a sports team or a club, we can serve your needs with a variety of products for all occasions.
We have been in business since 1988 providing quality engravable products and quick service to Northwest Indiana.
Our normal business hours are:
Monday – Friday, 9:00am – 5:00pm
We offer a variety of products including:
Awards
Trophies
Plaques
Name Badges
Interior Signage
Glass Etching
Photos on Mugs
Industrial Signage & Legend Plates
Self-Inking Custom Stamps
and More…